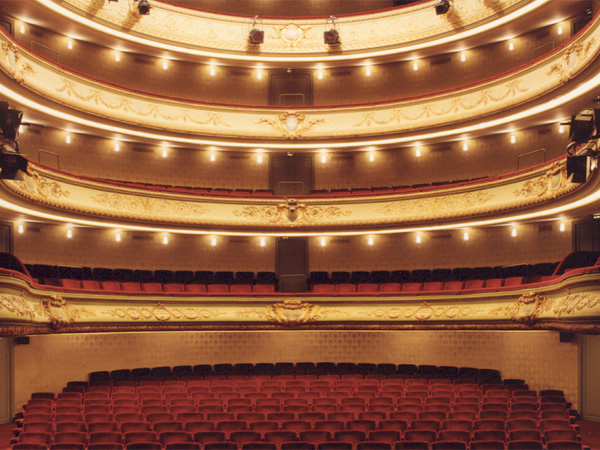 Indirect cove lighting.
Curved Lumco lamps type LT5-B5-HE colour shade 827 (2,700K).
This brilliant Italian-flavoured theatre has regained all of its splendour and magnificence of long ago. On the outer edge of the 4 semi-circular balconies there is a curved original but very narrow cove. As the theatre is classified, no structural modifications can be carried out. Thanks to the space-saving properties of Lumco T5 lamps, a suitable solution was found and the 4 balconies are now equipped with brilliant continuous lighting that radiates a warm light and functions superbly.
Other projects with this application