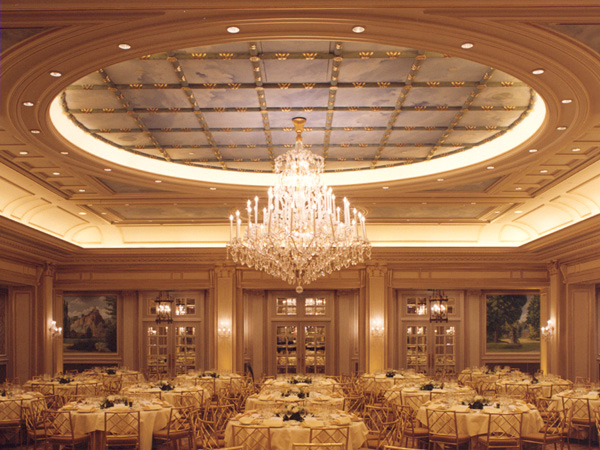 Banqueting room - indirect cove lighting.
Straight and curved Lumco lamps type LT8-B8 colour shade 827 (2,700K).
The prestigious George V Hotel was entirely renovated under the guidance of the Parisian decorator Pierre-Yves Rochon. This particularly successful renovation was carried out with respect for the preservation of the original architecture. The majority of the ceilings are illuminated by coving in different styles. The Lumco lamps radiate a warm light, giving the hotel spaces a very friendly and hospitable atmosphere. More than 50 zones were equipped with Lumco lighting including the entrance hall, the stairwells and restaurants, the tea room, the conference room, banqueting room, the fitness room, etc.
Look at installation set-up of this application
Other projects with this application