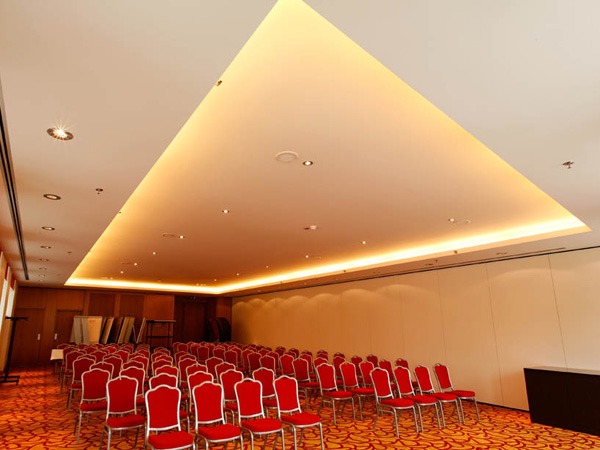 Banqueting room - indirect cove lighting (2 rows of parallel mounted lamps).
Straight Lumco lamps type LT5-B5-HE colour shade 827 (2,700K) and 801 (blue).
The Marriott Hotel was recently opened on the Korenlei in Ghent and Lumco has equipped various areas of this prestigious hotel with architectural lighting. In the bar area and in the banqueting room, there is cove lighting with two rows of continuous lines of light. The Lumco lamps in different colours are mounted in parallel so enabling diverse lighting effects to be generated during an event.
Look at installation set-up of this application
Other projects with this application