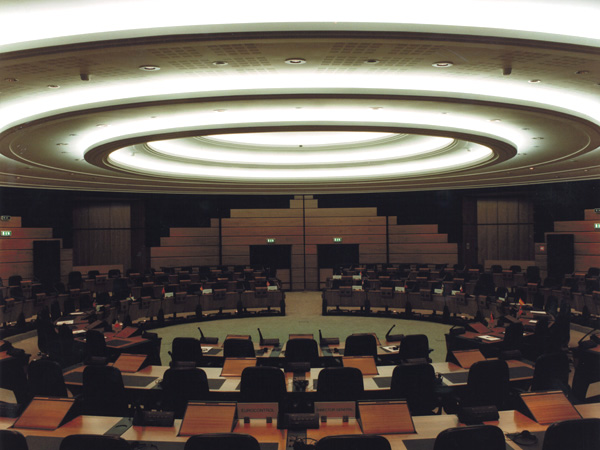 Indirect cove lighting
Curved Lumco lamps type LT8-B8 colour shade 840 (4,000K).
The architectural ceiling of this splendid round conference room is extraordinary and unique. It consists of 8 concentric circles at different heights. Around the outside of each circle, a cove illuminated with Lumco lamps has been built. This provides an exceptional quality of light throughout the room.
Look at installation set-up of this application
Other projects with this application