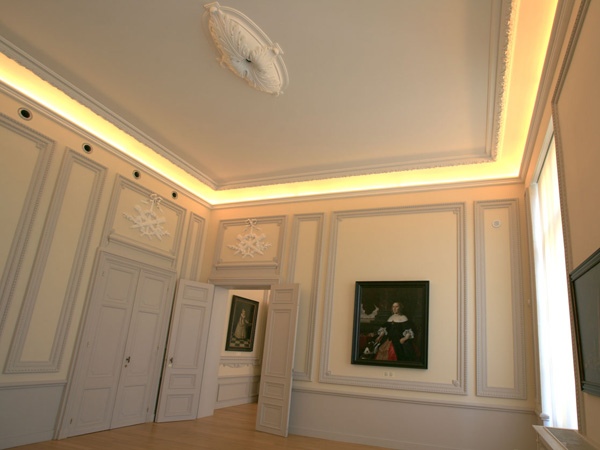 Indirect cove lighting - exhibition room
Straight and curved Lumco lamps type MT5-B5 colour shade (2,700K)
Lumco lighting is installed on different floors of the Fine Arts museum on the Place Royale in Brussels. The ceilings of two magnificently renovated rooms on the second floor are decorated with refined gold coloured ornamentation. All around both rooms, continuous lighting coves were created and are equipped with made-to-measure Lumco lamps. On the ground floor and on the first floor, there is the modern Art Shop that is also illuminated by lighting coves in which run uninterrupted lines of light with Lumco lamps.
Other projects with this application