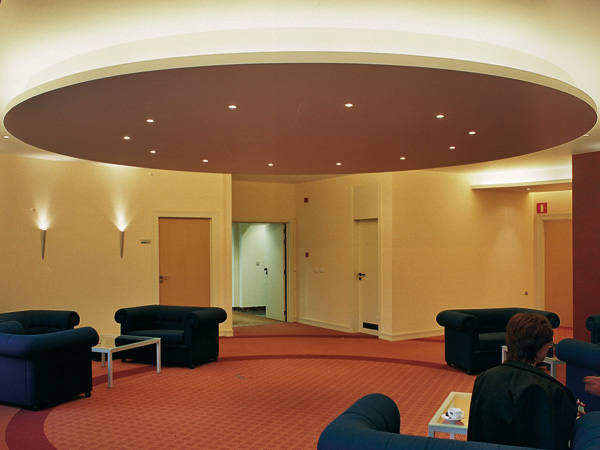 Reception area - indirect cove lighting
Curved Lumco lamps type LT5-B5-HE colour shade 827 (2,700K)
In this reception area, there is a round-shaped false ceiling. The curved Lumco lamps illuminate the ceiling evenly and contribute to the comfort and friendliness of the space.
In the curved corridors leading to the offices, the ceilings are constructed in the same fashion. Lumco lamps distribute a soft light onto the walls.
Look at installation set-up of this application
Other projects with this application