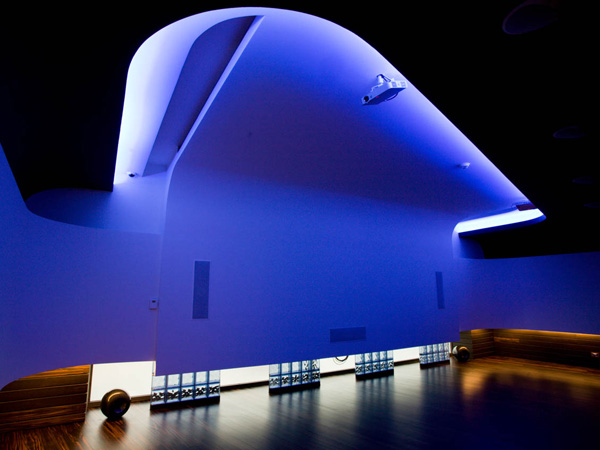 Indirect cove lighting.
Curved Lumco lamps type LT5-B5-HE in RGB colour shades: Red 804, Green 803 and blue 801.
In the Experience Room of 'Living Tomorrow III', various lighting effects are called-up by means of the RGB installation in the curved coving - these can display various colours that spread around the room. The 3 rows of lamps follow the shape of the coving and run parallel with each other in the 3 primary colours (red, green and blue). By blending these 3 colours, innumerable other colours can be generated so creating a unique effect on the white ceiling.
Look at installation set-up of this application
Other projects with this application