Luminaire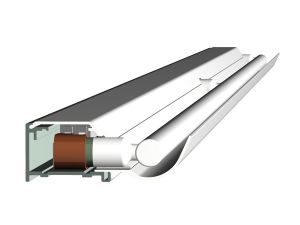 Compact luminaire, ready for fitting
The Lumcove units consist of a white lacquered aluminium luminaire with built-in reflector.
Fitting and connecting Lumcove units can be done in no time, whether in an existing cove, behind a false wall or above a suspended ceiling, as the lamp, cables, ballast and connectors are all pre-assembled.
The cover protects the technical components against dust particles and interference with other electronic equipment.