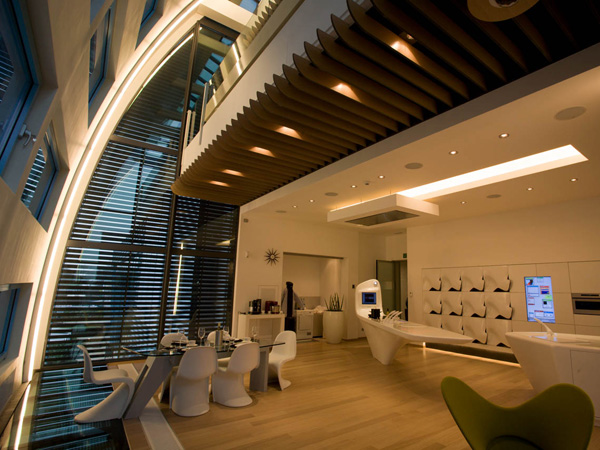 Visible light line - shell.
Curved Lumco lamps type LT8-B8 colour shade 830 (3000K).
The lightly curved inner wall of the shell is lit by a continuous visible curved light line (from the first floor to the highest point of the shell). The lamps are mounted on a lightly curved aluminium profile that conceals electrodes, ballasts and cabling.
Other projects with this application