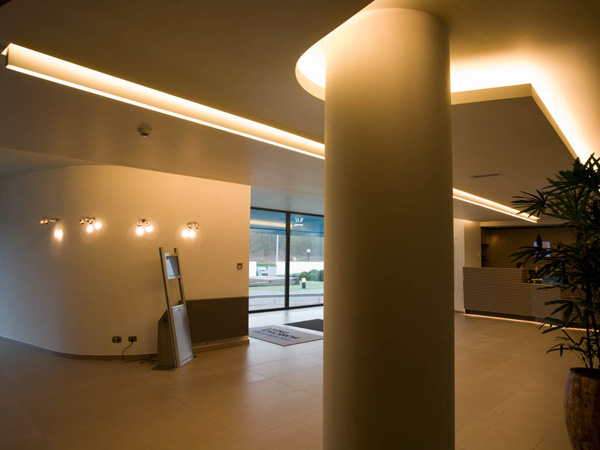 Left: mixed set-up of direct and indirect lighting. Right: indirect cove lighting.
Straight and curved Lumco lamps type LT5-B5-HE colour shade 830 (3,000K).
In the entrance hall there are 3 light lines concealed in the ceiling and these form the basis of the illumination. There is a combination of direct and indirect light lines.
Look at installation set-up of this application
Other projects with this application